Housing Electrics and Gadgets For All-Season Houses and Domes
Cosy Tortoises Heat and Light Package for All-Season House and Domes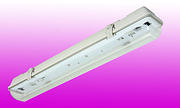 Cosy Tortoises Heat and Light Package comes with everything needed for the All-Season House. Each package comes with a Exo Terra Heat Glow Light fitting, Heat Lamp, Habistat Dimmer Thermostat, 2ft Exo Terra Or Arcadia UVB tube and 2ft 18W Weatherproof UV unit. This unit is supplied with an indoor plug and 2 m of cable which is not connected. This should be wired by a qualified electrician before use. The UV unit will be connected if buying the electrical installation. It is recommended that the package size should correspond to the size of All-Season House. 2 Large Heat and Light Packages are needed for the Extra Large All-Season House.
Cosy Tortoises Heat and Light Package
Small £199.99
Medium £209.99
Large £219.99
---

Electrical Installation Package - UV light and heat lamp timers with one digital controller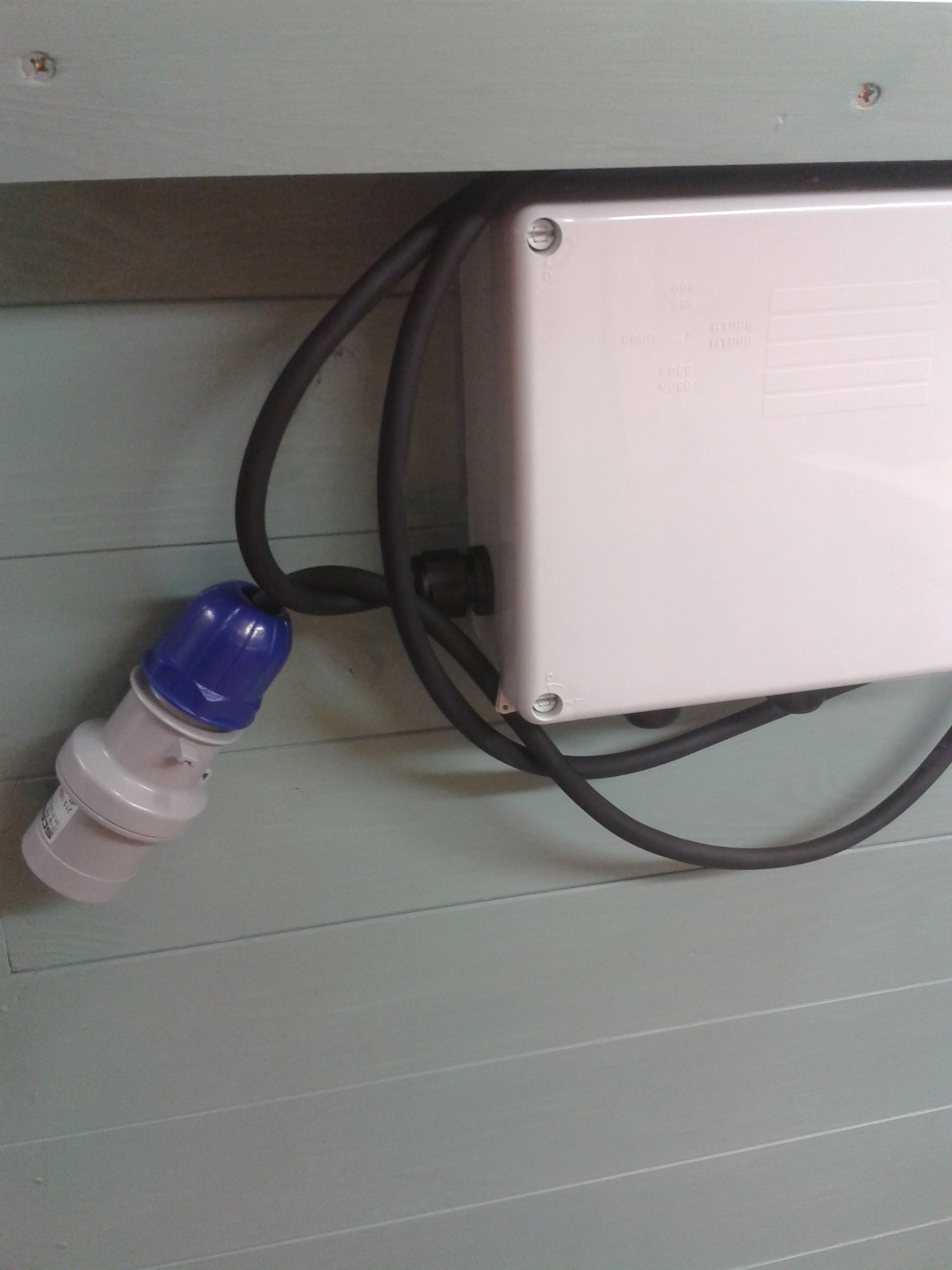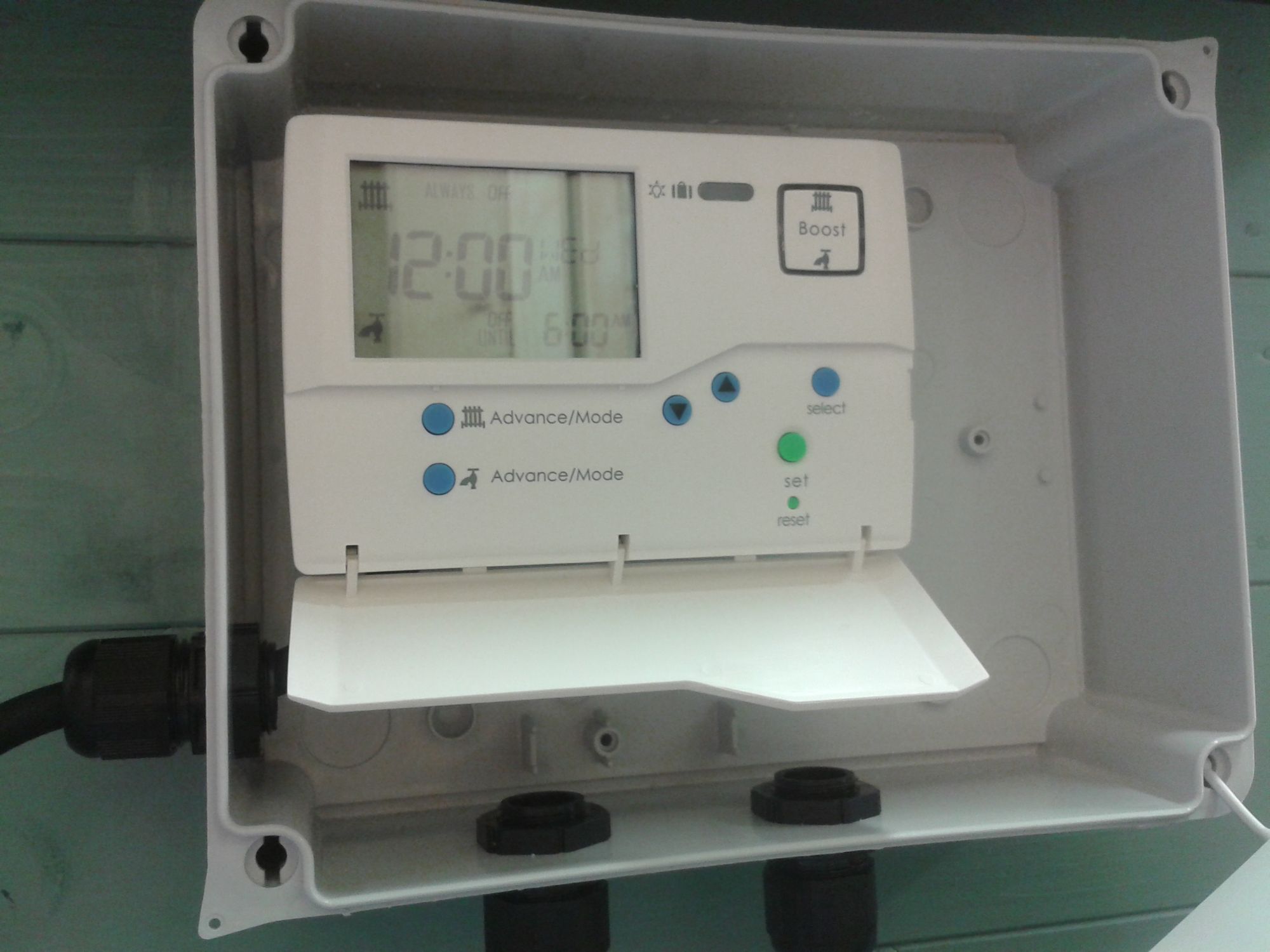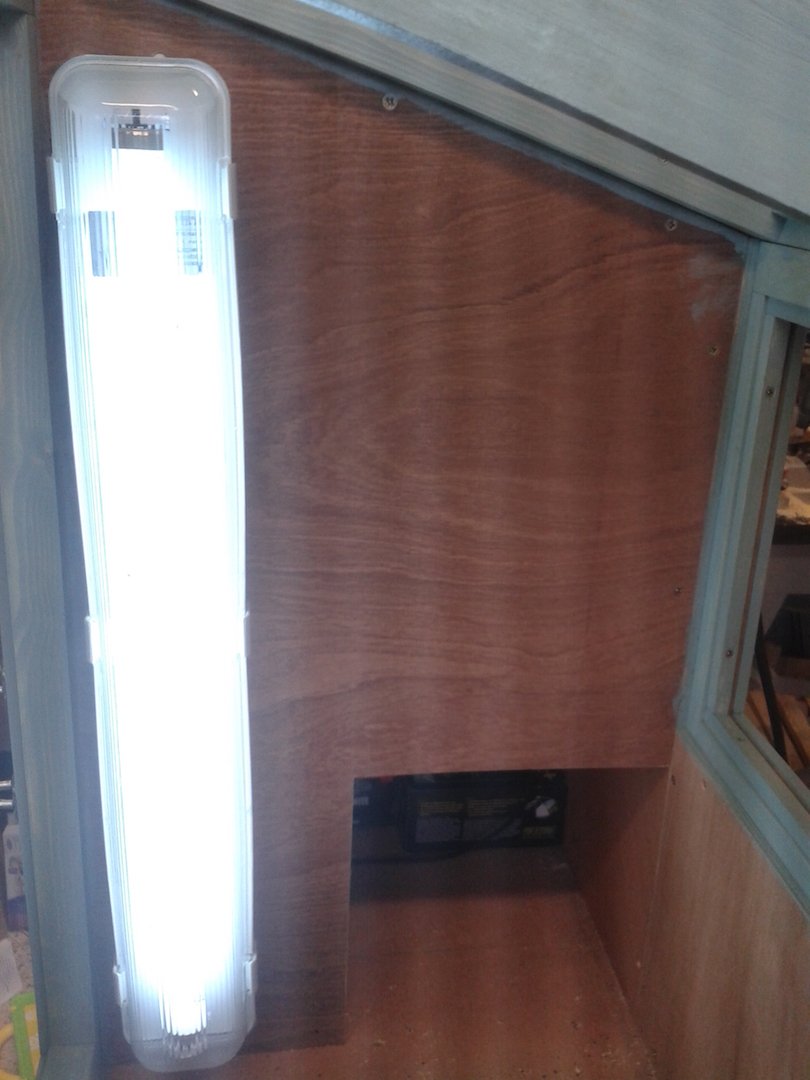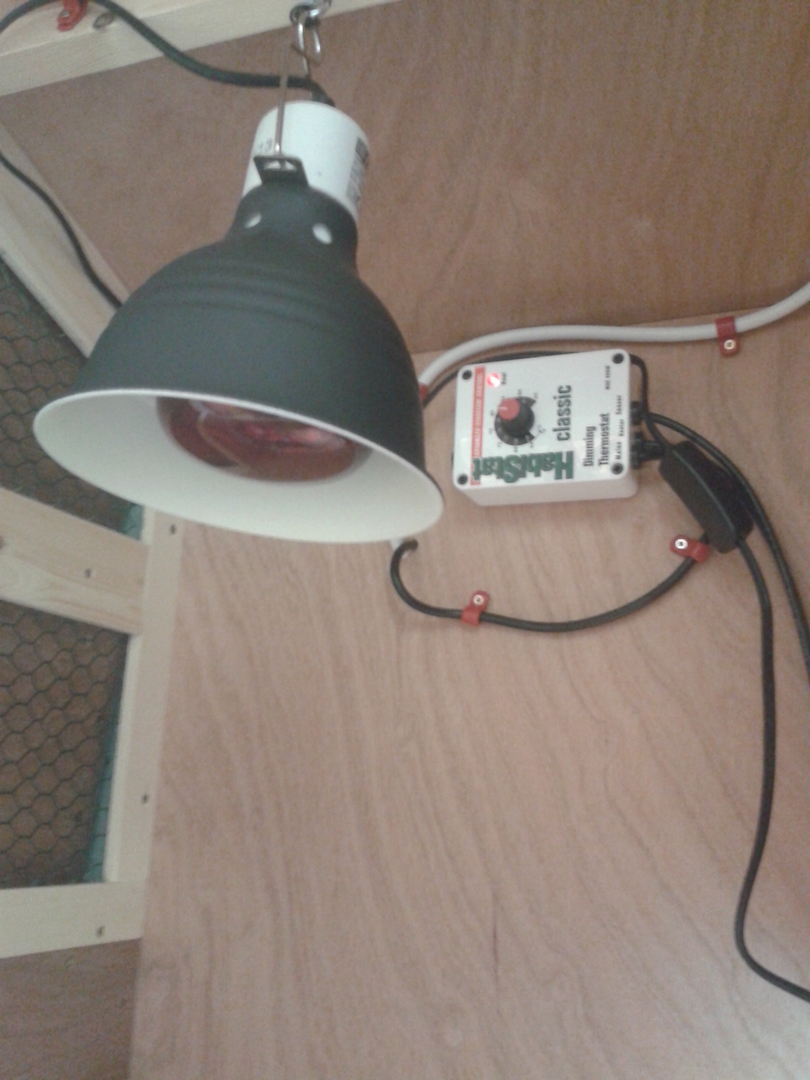 The electrics can be installed into the All-Season House and Dome to save you the hassle of drilling holes and installing extra parts and fittings. A heating programmer unit will be fitted in an outdoor waterproof box on the outside of the tortoise house at the back under the eaves for the All-Season House or on one of the lower panels if purchasing a dome. Two sockets will be fitted in the bedding area. Both of the sockets will be connected to the heating programmer. One for the UV light and the other for the heat lamp.The heating programmer is needed to control when you want the heat lamp/thermostat and UV light unit to switch on and off.
If buying the Electrical Pack with this Electrical Installation Package then the UV unit will be fitted and wired for you running to the programmer unit. The electrical installation will be tested by a qualified electrician. Note that you will still need an electrician to provide a power supply to the Tortoise House. The plug supplied will be a normal house plug (different from photo). The plug fitted is not suitable for outdoors. The plug and outdoor cable will need to be protected from the weather etc. A circuit breaker must be used. You must seek advice from a qualified electrician.
Electrical Installation for All-Season House £299.99
Electrical Installation for All-Season Dome £299.99