Design Your Own Tortoise Dome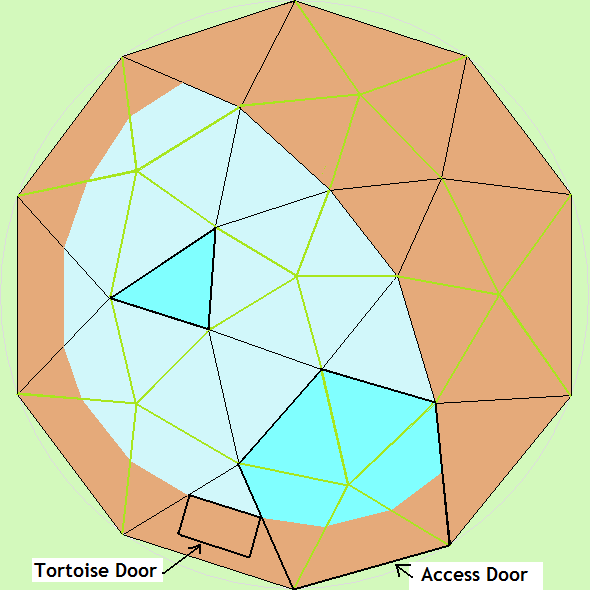 Floor Plans will be available to download soon.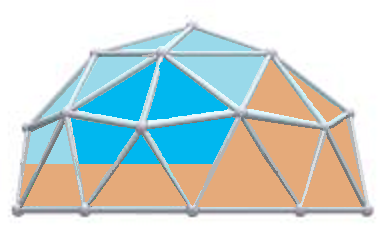 Dome diagrams that can be coloured and adapted easily in drawing packages will be available to download soon.
Alternative Materials Information
Cosy Tortoises can finish the domes' triangular panels in five options;
Tongue and Groove Cladding (with Airtec insulation and plywood internal layers)

Plastic coated mesh

Twinwall or Multiwall Polycarbonate

Coloured Acrylic (Solid opaque, Clear or a large number of transparent (see-through) colours)

Clear Glazing Polycarbonate
General Design Points to Consider
Ground level barrier
All tortoise enclosures should have a barrier at ground level that the tortoises cannot see through to prevent stress problems. It is a good idea to have a durable lower barrier that will be water-resistant and strong to ensure security because tortoises are very strong and are capable climbers particularly when they use companions as stepping stones.
More to follow;
Including discussions about insulation, ventilation, heat and UV sources as well as water bowl provision, hides and ideal layouts for your domes.